This year, 62nd session of Commission on Narcotic Drugs took place in Vienna once again, and once again, YODA was there to represent youth!
On Saturday, 16 March, Paradigma meeting was held, and great ideas, goals and plans exchanged. For those who don't know, Paradigma is a global coalition of youth-led organizations working towards establishing evidence-based drug policies that reduce the harms of drug use and are grounded in human rights principles.
We were joined by Chlöe Swarbrick, a young member of New Zealand's parliament, with whom we talked a lot about how to approach decision makers, articulate our goals better, and she shared some great tips and tricks about activism, cooperation with decision makers and making changes in our society.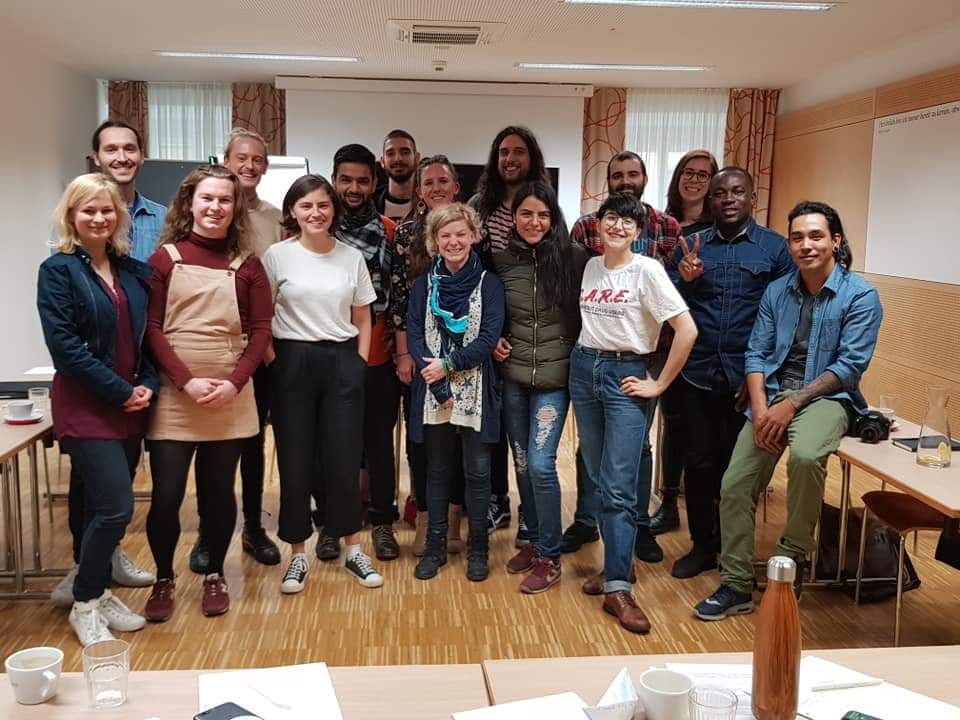 Monday started off with a stark reminder that although civil society may be welcome in the United Nations, we still have to behave and play by the rules or risk being put in a time out. Following last week's spontaneous die-in at the Philippines booth protesting their delegation's sugar coating of Duterte's violent drug crackdown as demand reduction measures, UN security was on high alert for other shenanigans which may upset the comfortable bubble of the UN. In the morning, a large group of civil society members met outside the main UN building to take a photo for the Support Don't Punish campaign. UN security immediately shut it down because participants were holding up Support Don't Punish signs, claiming no one was allowed to display any signs with unapproved messaging at the UN. This action was completely unrelated to the Philippines protest on Saturday and could hardly be considered disruptive, considering it was just a group of people taking a photo outside the UN like hundreds of people do every week. If displaying a sign with a message as simple and agreeable as "Support Don't Punish" really violates UN protocols, the UNODC may need to reevaluate their policies.
Reposted with permission of Students For Sensible Drug Polices, full article here 
The second day of the 62nd Session of the Commission on Narcotic Drugs may have been lighter in content in the form of interesting and progressive side events but was certainly not without noteworthy occurrences.
While today, as with much of CND, has been filled with negativity throughout the main sessions of the day, tucked away in a quiet corner, away from the main diplomacy, the Vienna NGO Committee held their annual voting for board members. In a fantastic win for the wider drug policy reform movement, Jamie Bridge of IDPC was elected to Chairperson and Penny Hill, currently of Harm Reduction Australia and formerly of Youth RISE and SSDP Australia, was elected as Deputy Secretary! It is wonderful to see headway being made in the non-governmental sections of CND at the very least.
It is results like this that begin to show the true scale to which the wider drug policy control system is falling behind civil society in terms of following evidence, health, and human rights based approaches.
Reposted with permission of YouthRISE, for the full article, check out their blog 
A new day dawned at the UN in Vienna with a new addition from the SSDP family to the board of the Vienna NGO Committee on Drugs (VNGOC). Founder of SSDP Australia and current chair of the board, Penny Hill, has been elected to serve as Deputy Secretary joining SSDP International's Europe Global Fellow, Orsi Fehér, in our efforts to increase the visibility of youth in the global drug policy discussion.
After lunch, we made our way to our first side event this week titled Global Youth Perspectives on Shifting Drug Policies which featured Ailish Brennan '18 from Youth RISE & University College Dublin SSDP as moderator, Patricia Chulver '17 from SSDP Bolivia, Stefan Pejic from ReGeneration in Serbia, Daniel Nii Ankrah from YouthRise in Ghana, and Alex Betsos from CSSDP as speakers. The panelists talked about a wide range of issues that relate to the shifting of drug policies towards public health and human rights-based approaches; from the review of punitive laws and aligning supply reduction efforts with human rights to harm reduction and their personal experiences in working with affected populations. The room was so packed that at one point, Alex had to manage the crowd to avoid the harms of less-than-sufficient ventilation at the venue. Following the panel, the audience took the opportunity to ask questions and highlight their experiences relating to those on the panel resulting in a lively conversation that went well beyond the usual time limits of these events, signifying a highly successful side event – business as usual, huh?
Reposted with permission of Students for Sensible Drug Policies, find full article on this link
Nils Biedermann
"As this was my first CND conference, my expectations were mixed and derived from different sources: Stories from friends, disappointing resolutions and the general feeling of "going to the UN". While expectations for a broad policy change were non-existent, the excitement was high. The UN-buildings itself are full of flags, important looking people in suits and large meeting rooms. It took me two days to get a feeling of what's going on. At this point, I must give compliments to the young, progressive drug policy community. They were a great help in getting to know people and places.
While there was no notable policy change and brutal regimes were able to show off, I still had a great time connecting and talking to people."
Roxanna Karczewska
"It was an amazing experience to participate in 62nd United Nations Commision on Narcotic Drugs. As a newbie to international drug policy I had no idea what to expect.
We owed Wednesday- as it was the day of SSDP, CSSDP, SSDP Australia, Youth Rise and YODA side event. All speeches were connected with Paradigma Global Youth Coalition asks for the UNODC High Level Ministerial Segment- written three months earlier by members of Youth organisations.
In my opinion guys nailed it, and also they handled very good answering questions from participants.
I'm really glad that I can be a part of this, I'm very proud of Youth gathering at so important events to shape better future, and really looking forward to next year!"
Wiktor Borzęcki
I am glad that I could participate in the CND and I am grateful to YODA for providing me with this possibility. I could learn from the top specialists from different parts of the world about a variety approaches of taking steps in order to improve quality of life of people who use drugs. It was uplifting to see new, less invasive strategies being implemented to treat people more adequately to their situation, whereas the total cost of the operation is lower than current resolutions. I ensured myself about the key role of education on the field and how it helps to reduce risks connected with drug use. I became acquainted with the methods of tracking and regulating availability of precursors and new psychoactive substances. Furthermore, I had the opportunity to familiarize myself with problems coexisting along with harsh policy. Taking everything into account I believe that knowledge and experience obtained during the conference will help me understand problems drug policies are facing all over the world.
Stefan Pejic
This was my first year attending CND, and I have to say the first day was very overwhelming. Amount of people present, parallel sessions, and range of topics were a lot to catch up with at first. Not only was this my first CND and stressful as such, but I was also one of the speakers on the side event we organised in cooperation with SSDP, YouthRISE, SSDP Australia, and CSSDP.
Disappointing part was seeing that, even tho we have enough evidence supporting that major change in drug policy is needed (ie shifting to human rights and public health approaches), the UN still promoted repressive drug policies, human rights violation and approaches that are outdated, ineffective and stigmatizing.
I was aware no major changes will happen during the CND, but it was very nice to connect with amazing young people from all over the world, and also have a chance to talk to national delegations, as we were (sort of) on the same level.
I have to say a big thank you to our organisations providing us the opportunity to represent youth perspectives, as youth is often underrepresented, even tho often mentioned when it comes to drug policy.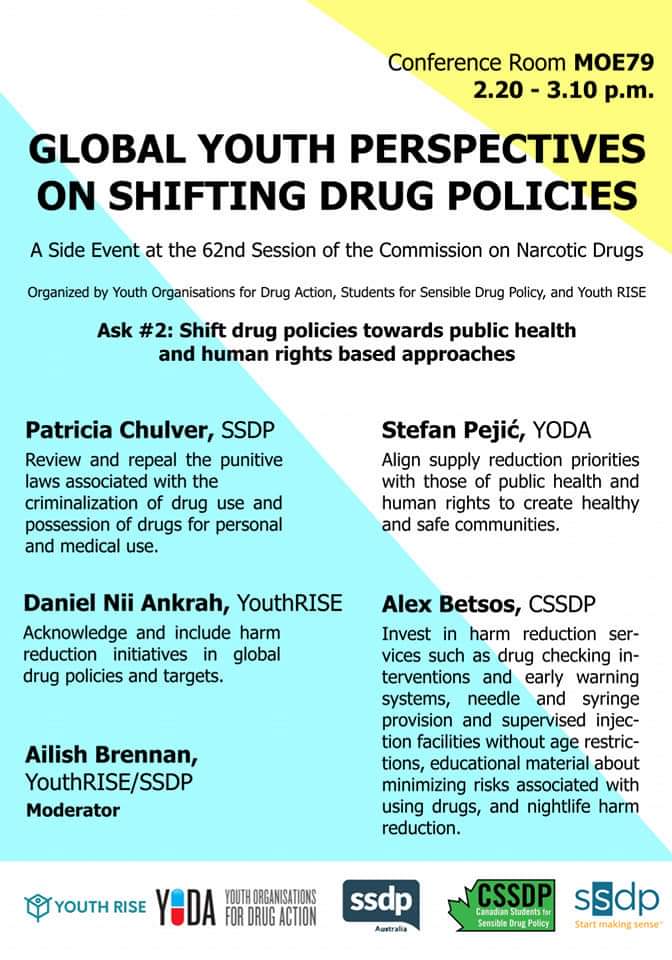 Piotr Markiełaŭ
Involvement of the civic sector was of my particular interest during the session.
I come from an authoritarian country, where freedom of speech is extremely restricted and people have no legal way to express their opinion on politically sensitive topics. In terms of NGO involvement, UN as an international body has comparatively more means to get people's voice heard. However, it is still very limited.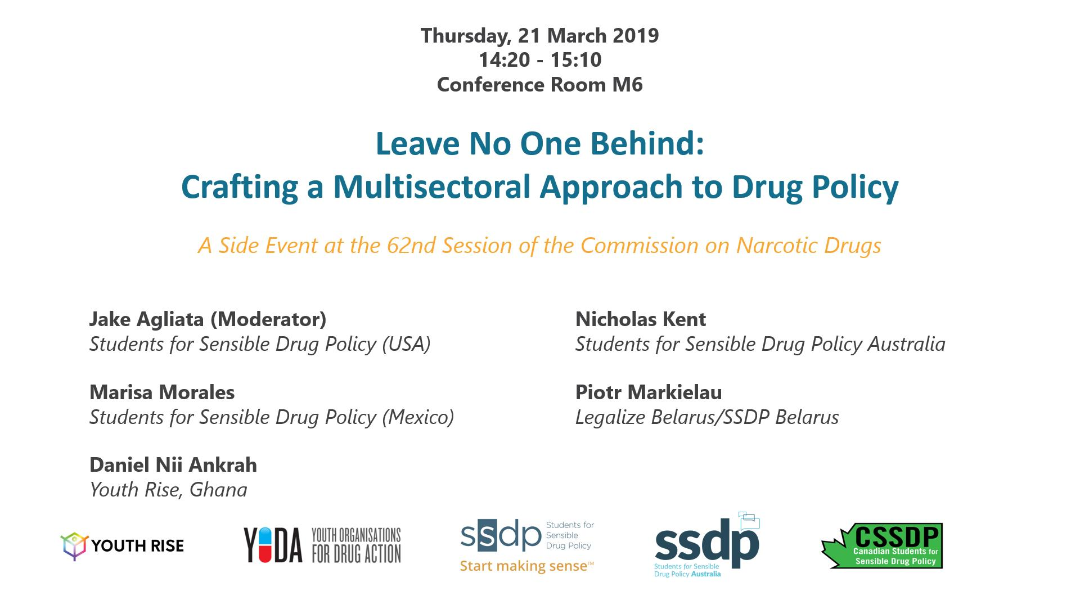 Paradigma Global Youth Coalition made Ask documents in preparation for the 2019 UNODC High Level Ministerial Segment. Document was made to encourage Member States to
recognize that goals and targets narrowly focused on eliminating the use, trafficking, cultivation and manufacture of drugs at all costs has adverse consequences for young people and other affected groups, and also to invite to work with, and not for, the populations UN drug control commitments affect the most – young people, people who use drugs, women, indigenous
people, people from diverse cultural backgrounds, and other marginalized communities.
The Asks included following topics:
Ask #1: Model a balanced approach to drugs and drug education
Ask #2: Shift drug policies towards public health and human rights based approaches
associated with using drugs, and nightlife harm reduction.
Ask #3: Leave no one behind
For more in depth info about the Asks and specific topics included in every Ask, you can follow this link
Also, if you want to check out the whole Wednesday Side Event, it is uploaded on our Facebook page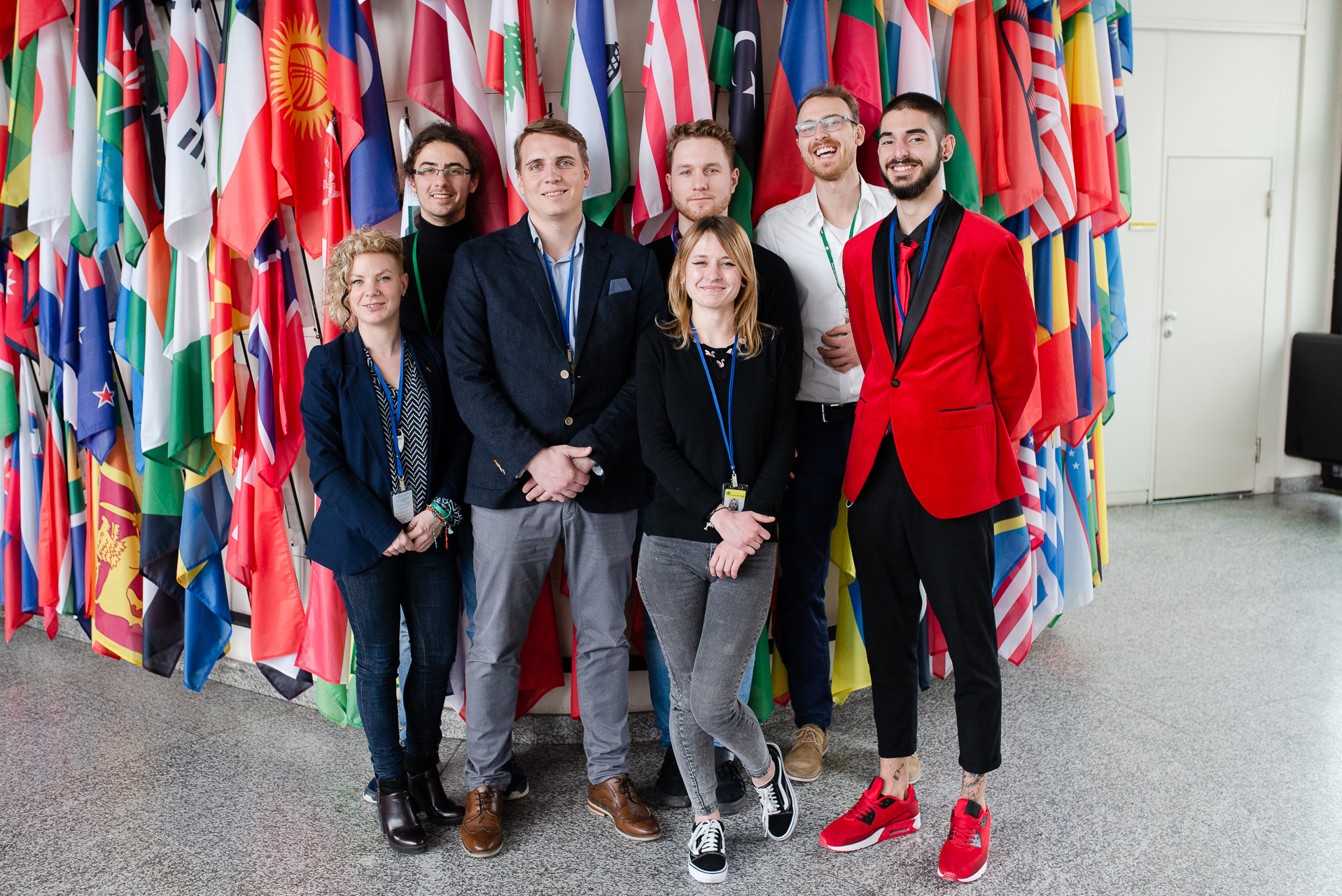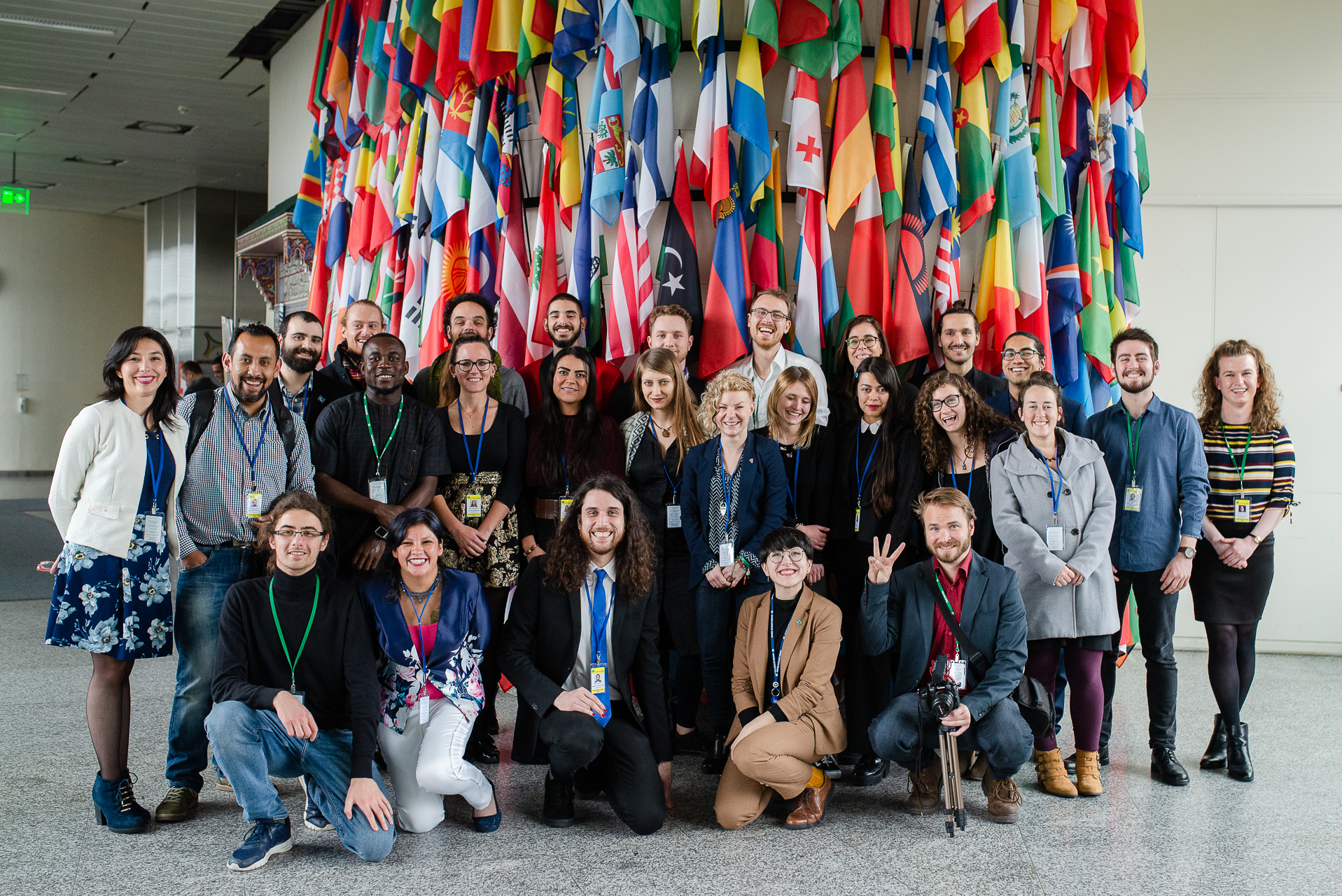 Even tho, on a global level, drug policy remains minimally changed, we are witnesses that things are changing on a local level in different parts of the world, as well as inside the UN Agencies.
Civil Society is getting more representation and voice, young people are getting involved and taking matters in their own hands, so this is a very exciting time to be a part of drug policy movement, and hopefully, over the next years witness more drastic and radical change at the CND.
To get more in depth info, be sure to check out the CND blog